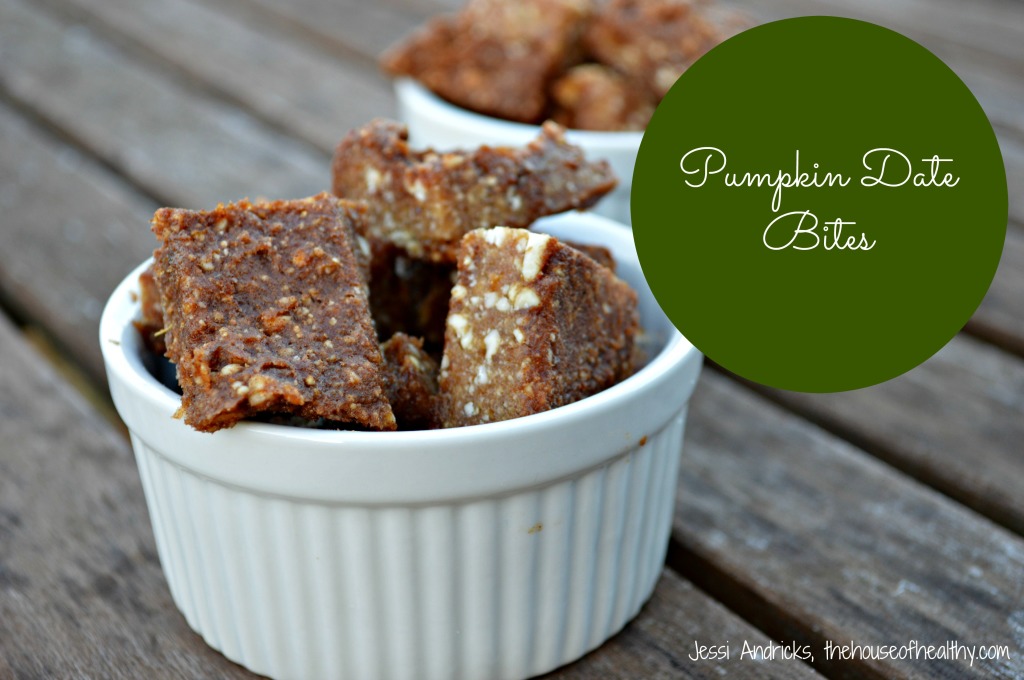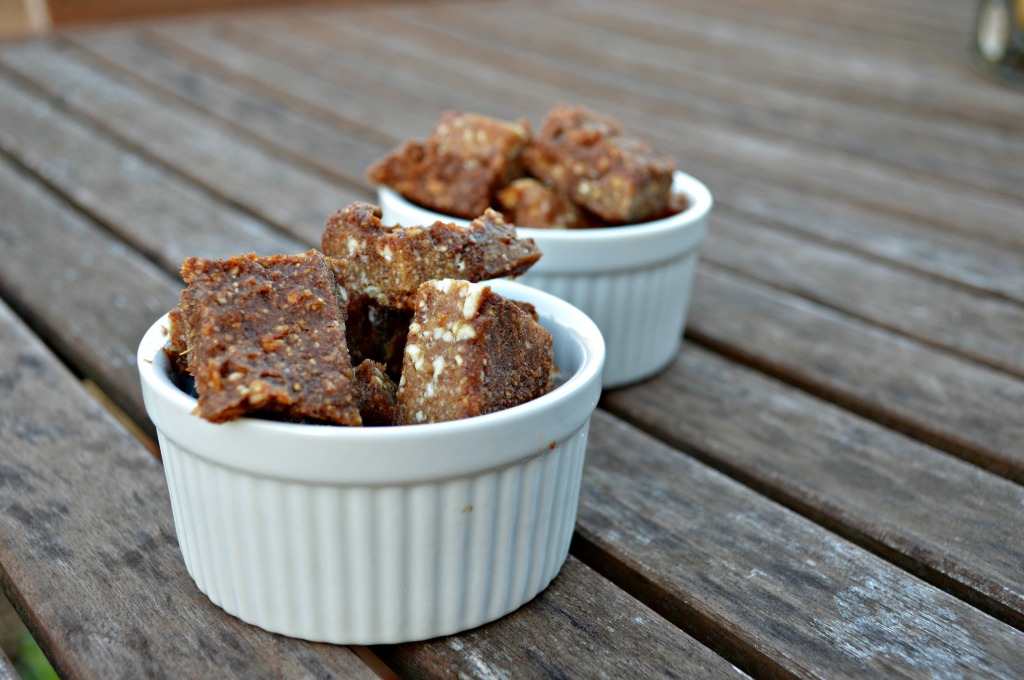 In my quest for creating some Thanksgiving and holiday recipes this weekend, I decided to tweak another recipe from my book, Detox 101. These recipes were used at a Holiday Potluck for the Yoga Studio I teach at. I thought a simple dessert, that seemed more decadent than it really was, would be a fun way to go. I also wanted to use somethings I had in the kitchen. I had dates, pumpkin puree, cashews, and spices, the perfect ingredients for no-bake date bars.
The original recipe was also very "Fall"-ish, it called for cinnamon and dried apples. Since I didn't have any apples on hand, I decided to use another Fall favorite – pumpkin and pumpkin pie spices. The result is a bite sized snack that tastes decadent, but is actually super easy to make. And it tastes like pumpkin pie. That's a win-win in my book (well, not my actual book, but you get the idea).
This recipe is also found in my brand-new Holiday Guide, which has plenty of healthy holiday meals, sides, and treats. The guide is a fun holiday gift bonus as part of the 21 Days to Flourish Program.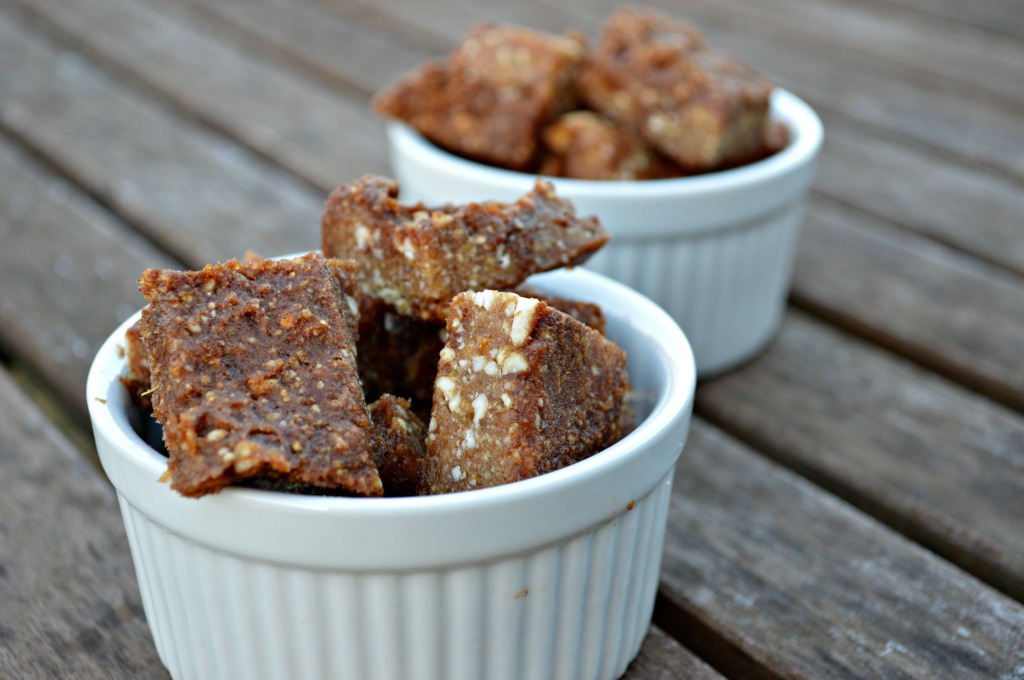 Pumpkin Date Bites
A quick recipe with all the flavors of fall.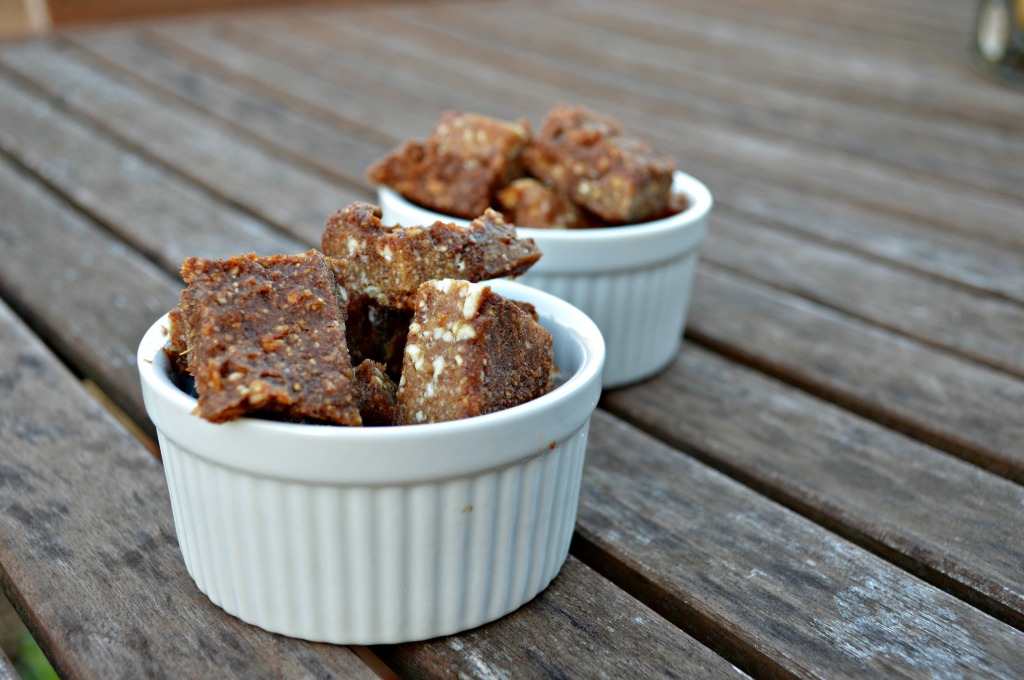 Author:
Jessi Andricks, The House of Healthy
Prep time:
Cook time:
Total time:
Ingredients
1 tbsp Pumpkin Puree
1 tsp cinnamon
½ tsp nutmeg
½ tsp cloves
1 cup raw cashews
10 dates, pitted
pinch sea salt
Instructions
Add dates and cashews to your blender.
Blend until broken in to small chunks. Add the rest of the ingredients and blend until it start to form a sticky dough. If you blend too long, it will puree into more of a batter. You want a few chunks and bits if nuts still in your bar.
Place on a sheet of parchment paper and spread until about 1 inch thick.
Place in the freezer for 1 hour.
Remove and cut into bite size squares, about 1 inch each.
Store in refrigerator until ready to serve and eat.
What pumpkin dish are you most looking forward to this Thanksgiving?
Peace and Love,
Jessi